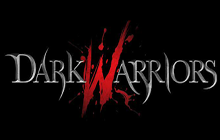 TOOLS needed :-
1 ) cheat engine
2 ) mozilla firefox/google chrome
Download the required tools >>here<<
STEPS:
1)- Open Dark Warriors. When loading is complete, then open Cheat Engine and select the correct process for your specific browser.
2)- Once you're in your HOMETOWN location, proceed to the menu bar at the bottom and select the GEM SHOP button. A premium shop will open.
3)- Click on the WEAPONS section, or any section that has 2 PAGES of items. For me it was the weapons page in the beginning.
4)- Alright, now in 4-BYTES search for the first item's GEM price that you see. For me it was 50x Arrows. So I entered 1 in the value and pressed NEW SCAN.
5)- Hit the arrow over on the shop page and you should be on the second page of Weapons. Look in the original box where the first item was.
6)- Enter the new value into Cheat Engine and press NEXT SCAN. If you have one address then cool. If you still have more, then keep going back and forth until you have one address left.
7)- Once you've attained a single address, that is the items Gem value. Change the value to -999999, and buy first weapon on the page. Your gems should change immediately.
8)- Refresh the game and enjoy ur free gems