Tools Needed:
// CE
// Any Browser but i prefer to use Google Chrome
Credits to Pwnthis
Steps from PWNTHIS:
1. Open your Ninja Saga then choose a character then click play. pwnthis.net
2. Open Your Cheat Engine then target your browser (note: if you are using firefox select plugin-container.exe).
3. Scan 4bytes/ASROM then put your current money then click scan.
4. Go to ninja saga > shop then buy a smoke bomb then click X in the upper right. pwnthis.net
5. Back in cheat engine, put your new money now then click next scan.
6. Do this until 1 address found.
7. Double click the result (you will notice that the address is xxxxxx78).
8. change the Address from xxxxxx78 to xxxxxxAC then click ok. The value will be your current level.
9. Change the value to 60. pwnthis.net
10. go to ACADEMY, KAGE ROOM, RECRUIT FRIENDS, SHOP or HUNTING building then enjoy (If you will bought something you need gold for it)(if you buy something in the shop it will have an error but it'll be saved. You can also go Challenge a Friend that is higher level than you.
11. repeat step 9-10 if your level revert back or you can click Freeze. pwnthis.net
This cheat allows you to do higher level missions so it will be good to use it with the 100% critical cheat that is STILL WORKING. - Ninja Saga 100% Critical Cheat
i don't know if Gold trick in Daily Task is working
add me and Pm me for the new additional steps
[You must be registered and logged in to see this link.]
PROOF:
My items and Level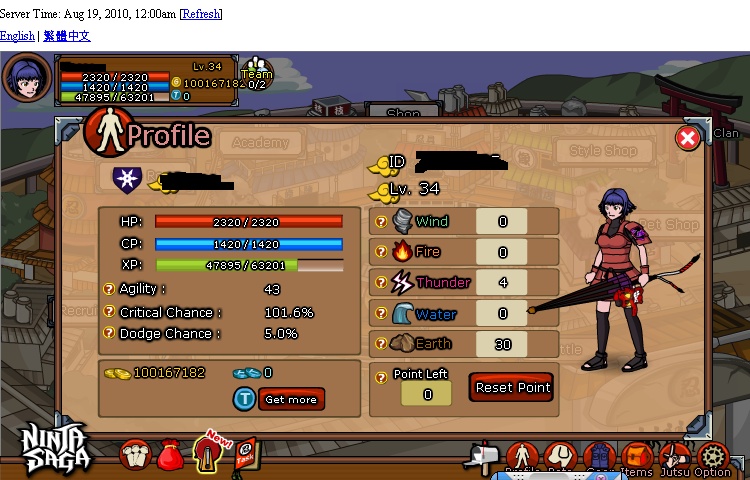 Here are the Bypass level
look at my level and my enemies level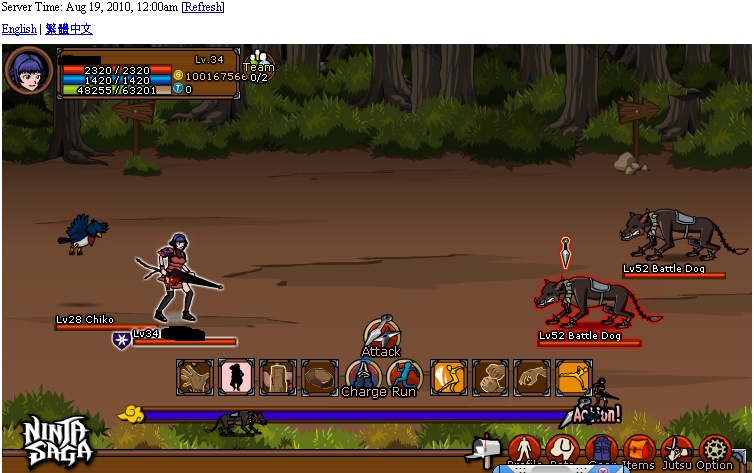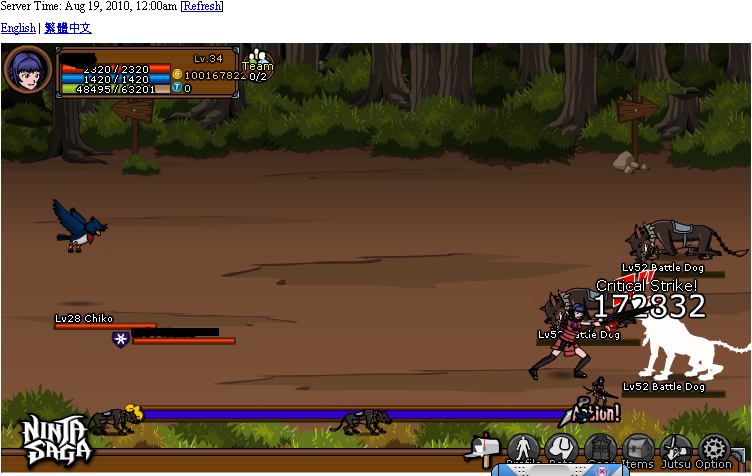 The Quest reward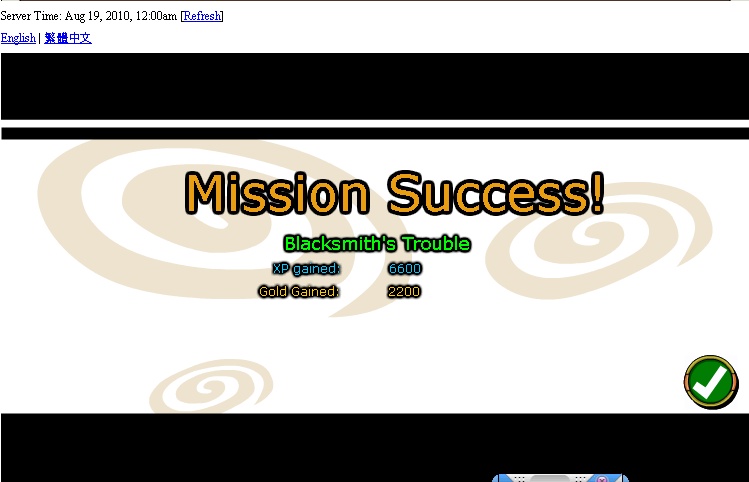 I'll try to post Haunting Boss Screen Shot tommorow if it is still working