This cheat is a bit difficult but i'll try to make it simple XD
Required Tools:
>>swf files + tutorial
>>fiddler
>>Firefox
1. open fiddler
2. at the autoresponder tick
enable response
and
Permit passthrough for umatched requests
3. then select this items:
data_library_en.swf
mission_109
mission_110 and
mission_141
4. drag it to the autoresponder this should appear: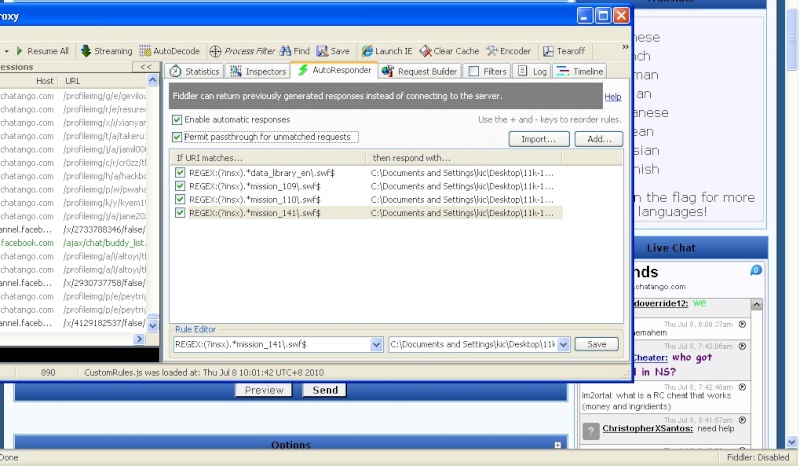 if done correctly. open NS
Steps in game
1.GO TO MISSION (E) - (FIND 12K EXP)
2. AFTER THAT YOU WILL NOTICE YOUR IN THE VILLAGE???
3. GO TO PRACTICE MODE
4. CLICK RUN ( FAST RUN IF YOU HAVE - SMOKE BOMB -)
5. REPEAT THE PROCESS...

(REMEMBER IF YOU WANT FAST RUN BUY smoke bomb)
THATS ALL FOLKS!!!
cheat wisely
abusing cheats will result to ban :D